Evie Meyers' life is one spent on the run. Every minute of every day, her life is in danger if anyone should suspect the truth about her ancestry. Her father was willing to risk everything to keep the truth hidden, even from her, but the lies he fabricated were exposed when her high school crush, Clay Jacobs, inadvertently stumbled upon her secret. His discovery puts Evie at risk from a secret organization tasked with washing the world clean of nonhumans—and Clay is one of its deadliest soldiers. Forced into a war she doesn't understand, all because of what she is, Evie is left with no choice but to flee with her father to escape persecution.
When Clay reappears in her life, battle scarred and mysterious, Evie is unprepared and terrified as he forces his way back into her heart. When the battle catches up with her, and a tragic accident tears apart the peace she discovered, she finds herself alone and without the protection of her father, or her lover. Now, she needs to keep her secrets hidden and learn to survive on her own in a world that wants her dead, all while searching for the missing piece of her heart.
I was given a copy of this book in exchange for an honest review.
This book was pitched to me as Romeo and Juliet meets Supernatural. I'm a sucker for forbidden romance but the potential of a Supernatural vibe sent me over the edge, and I just had to read this book.
So here's the nitty gritty. We've got Evie, nineteen years old and not human. She's got unusual red and violet eyes. She always seems to be running a fever.
She's spent her life on the run with her dad, hiding from a society of hunters called The Rain. I was lucky and didn't read any of the reviews that spoiled what Evie is, and so I won't do that to y'all either. Suffice to say though, she is oh so special.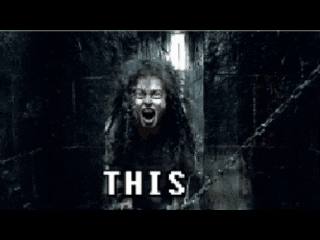 And then there's Clay. *swoony face* Clay is a member of one of the most influential families of The Rain. It has been drilled into his head practically since birth that any creature that isn't human is a monster and needs to be eliminated. He battles with his feelings for Evie and the only way of life he has ever known. Plus, his family won't let him go without a fight.
This story was straight up crazy. There were so many twist and turns. Just when I thought I had figured out where the story was going, boom! It would change on me. I don't think I've ever rooted so fiercely for a fictional couple to be together. And when Evie and Clay finally "get together" (nudge nudge, wink wink), it was...phew.
The ending left me....emotional. I just. I can't. I have no words.