Thirty years ago, civilization collapsed. Few survived.
Ten years ago, the aliens arrived…and stayed.
One year ago, I killed two men and went a little crazy.
Today, the aliens took my brother and I will do anything to get him back.
In seventeen-year-old Jax Mitchell's world, humans are nearly extinct and alien settlers have arrived.
Until recently, the E'rikon have remained segregated in their city and ignored the few humans who have tried to engage them… but now they have taken Jax's brother. To rescue him, she forms an uneasy alliance with a teenage E'rikon left stranded in the woods. She agrees to guide him to the city if he sneaks her past the human-proof barrier. Too bad it's not that simple.
Jax, who cannot stand to be touched, finds that she's drawn to the alien boy with bright green hair and jewel-like scales on his back. And he's equally affected by her, the courageous redhead with haunted eyes. But she doesn't know the alien's true motives and he has no idea that she is much more than she seems.
With the aliens and the humans at odds, the connection forming between the two teens has consequences. What started off as a rescue mission sets a chain of events in motion which threatens not only the remaining humans and the growing alien society, but Earth itself.
*I was given this book in exchange for my honest review.*
Oh holy whoa! If I could give this book eleventy bajillion stars, I would!!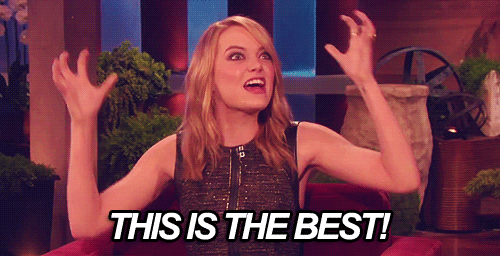 This review is probably going to be a big jumbled mess of thoughts and emotions because I can never coherently express my feelings about books I love hardcore. Broken Skies is in my top 10 books of 2015. It is that good. The writing style is brilliant. I swear I could feel everything Jax was feeling. I lost count how many times my heart raced while reading this book. I don't recall ever having that type of an experience. It was like I was living Jax's life.
Jax was an amazing female lead. She was determined, loyal, vulnerable, smart, honest, and tragic. She suffers from frequent, horrible panic attacks and terrifying nightmares, and she doesn't like any form of physical contact (aside from her brother & occasionally from Flint, her brother's best friend). Every time she had an episode, my heart ached for her.
I'm just a broken girl who inadvertently managed to keep you alive.
Lir was just...swoon.
"I think this is the first time I have seen you speechless," Lir says with laughing eyes. "Had I only known, I would have removed my shirt sooner."
"You are everything I was taught humans were not."
"Because I fell for you before I knew what you were. Even when you were just a stupidly brave girl waving a knife at me, I knew that you were special. Are you going to deny that you felt it, too?"
And let me just touch on the ending....
I have no idea how I'm supposed to wait for the next book. Yes I know it's due out in 25 days, but that's 25 days too long.