Castaways by Tara Brown
Publication Date: May 31
st
, 2018
Not all secrets stay buried.
Fresh from the set of her latest movie, Lizzie Benedict and her closest friends hit the Caribbean for a couple weeks of partying, and whatever else might happen aboard the SS Dirty Oar.
When the luxury yachting trip hits rough seas, Lizzie isn't prepared for what happens next, a sunken ship and someone else's boyfriend rescuing her.
Waking up on the sunny, deserted island seems like a nightmare at first.
Until the ten sexy celebrities decide to make the best of it.
Sunbathing and eating fresh fruit off each other's bodies is not the worst way to spend a week.
There are no paparazzi and the weather is fine.
But the party only lasts so long.
Soon enough the reality of being shipwrecked hits them and the group begins to worry.
Only their biggest concern isn't being rescued.
There's someone else on the island.
And Lizzie and her friends have something they want. Or rather, someone.
The group has two choices, die at the hands of what appears to be a nightmare, or fight back.
I received a copy of this book in exchange for my honest review.
Castaways was a wild ride. There were no slow or sluggish parts. I would definitely say it is 18+ for mature scenes. *SPOILER* (but I believe it's warranted): two of the girls get kidnapped by horrible men, so of course vile abuse is inflicted on them. One scene depicts, albeit not extremely graphic, forced oral sex.
Trying to keep track of who was who became a fruitless endeavor. I wasted a good bit of time rereading passages and flipping back to make sure that I was keeping up (or to check and see if maybe the author had gotten her own character names mixed up...she didn't), but in the end I just let it go and decided to just trust Ms. Brown.
I always have trouble reviewing books that I enjoyed, so I'm just going to share my notes with y'all.
Jesse & the coconuts. I found him easily cracking open the coconuts unbelievable. I lived for 3 years on Guam and coconuts were a pain in the behind to crack open. I have memories of my very irritated dad hacking away at a coconut with a hatchet & getting nowhere. So the thought of this A-list celebrity cracking open a coconut with his bare hands? Yeah, right.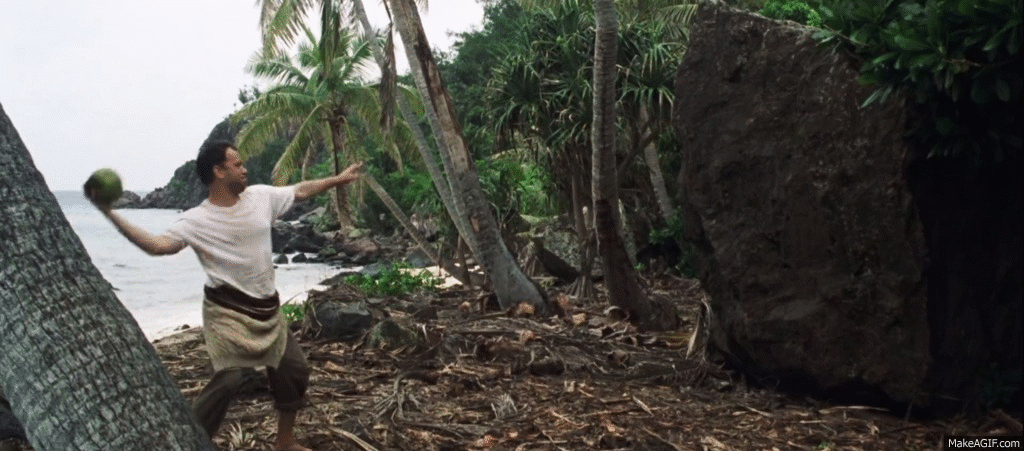 Lizzie's description of catching fish with a funnel and basket woven from tree bark was very confusing. Lizzie was a Girl Scout when she was younger and I wasn't, so maybe that's why I didn't understand. I chose to trust the author again and didn't dwell much on trying to picture that set-up in my mind.
I thought the concept of Lizzie using strategies and plots from her previous movies to help her save her friends was pretty neat. She was this badass little ninja girl and it thoroughly delighted me to read about her saving her brawny 6ft+ tall guy friends from danger.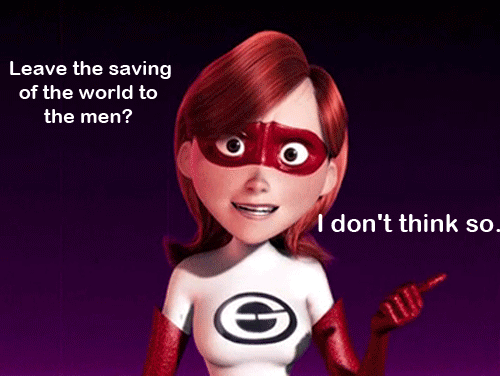 I don't usually read or enjoy contemporary works as much as I did with Castaways. I'm actually very picky about what contemporary books I will read, much less review. I'm glad I took a chance on this one. Castaways read like a movie I would totally buy a ticket to watch!